Leader in Me

We believe that everyone can be a great leader.
At Banister we recognise that leadership starts with us - we teach our staff and children that we need to learn to lead ourselves; by learning about ourselves, our behaviours and the paradigms that influence the way in we think. Only by recognising how we see things do we realise how it influences what we do and the results that we get. If we don't like the outcomes then we are the ones that need to change.
Our leadership journey starts in Year R, here we learn how to manage our feelings and emotions - learning different strategies to help us feel more balanced and in control. We listen to stories about our 7 habits and how these change the way we think and do things.
This learning deepens as the children move through the school, building each year on their understanding and knowledge of the 7 characteristics of highly effective leaders; allowing our children to build their skill sets to become even more amazing leaders than they already are. Each child is developing their own portfolio of learning and successes, and we are even introducing action planning and target setting to create even more independence this year for all our children! Imagine that - Children who are already able to set their goals, identify and plan their actions and then measure the steps, using a range of leadership tools and techniques to achieve them and succeed.!!
We help children to recognise that their planning can be personal achievement or academic or even building on working with others to achieve a desired outcome (our class and school wildly important goals).
We promote child voice at Banister and have a democratically appointed Lighthouse team that works alongside the adult Lighthouse team to help make changes to our school and make it an even better place.
We have whole school leadership responsibilities that can be applied for each year and every child has the opportunity to demonstrate their leadership skills within their classrooms as they try out 16 different jobs.
But, leader in me is more than just leadership skills, actions and jobs. Leader in me underpins everything we do and how we see ourselves. It is the foundation for our culture and ethos where we learn to recognise and share each other's talents and leadership skills, celebrating achieving our goals and our successes and develop others learning from and with each other because we believe that: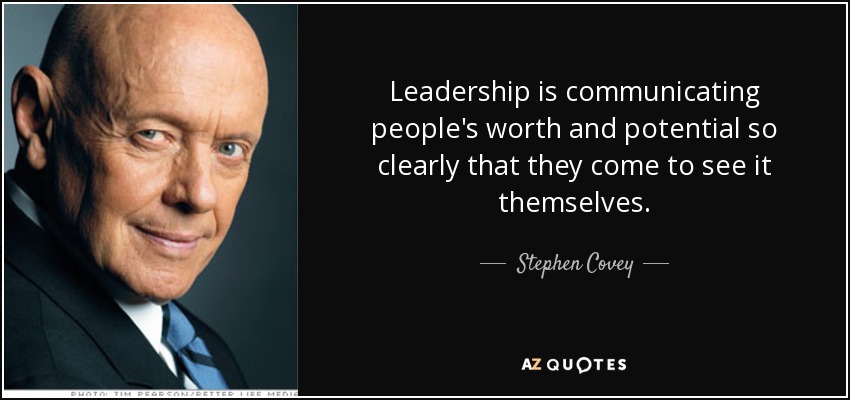 The fundamental building blocks from which we teach are paradigms from which we work: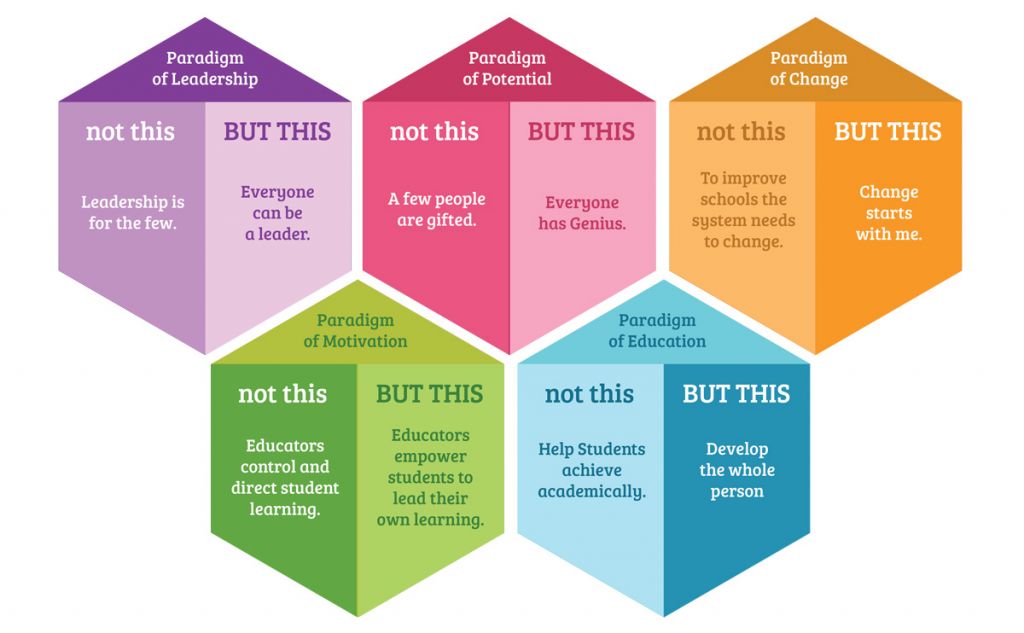 This is then built on by our 7 Habits:
Beginning with us and our habits to working with others to achieve greatness in all we do.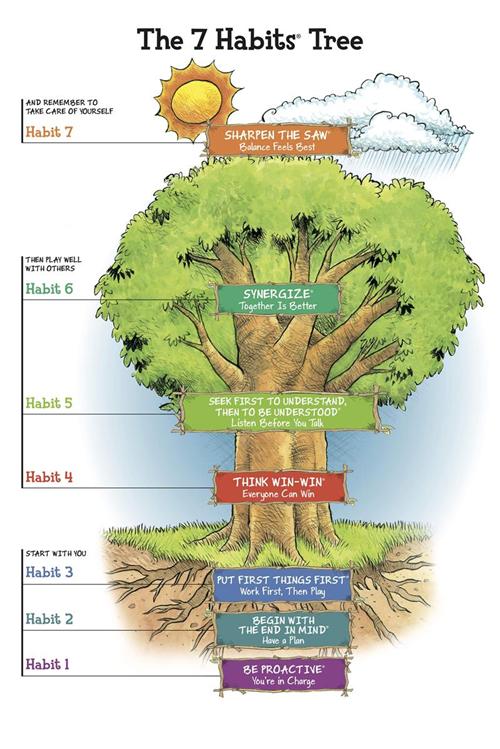 These habits that we seek to create across their Banister journey are;
Habit 1: Be Proactive
I am responsible for my own learning and actions.
I am a responsible person who takes initiative and chooses my actions, moods and attitudes. I do the right thing, even when no one is looking. I do not blame others for my wrong choices and actions.
Habit 2: Begin with the End in Mind
I plan ahead and set goals. I understand the importance of learning for life.
I do things that have meaning and make a difference. I am an important part of my classroom and my school.
Habit 3: Put First Things First
I focus and concentrate on work first and then on play.
I spend my time on the things that are most important. This means I say no to things I should not do. I set priorities, make and follow a plan. I am disciplined and organised.
Habit 4: Think Win-Win
I am positive, resilient and work with others to solve problems creatively.
I want everyone to be successful. I do not put others down to get what I want. I look for solutions to problems, am kind, considerate and show respect for others.
Habit 5: Seek First to Understand, then to be Understood
I listen first and then talk. I respect myself and others and celebrate my global community.
I listen to other people's ideas and feelings. I try to see things from their viewpoints. I listen to others without interrupting. I share my opinions and ideas.
Habit 6: Synergize
I work and learn with others and take pride in my achievements and environment.
I value other people's strengths and learn from them. I know that everyone needs to get better at something. Working in groups can help to create better ideas.
Habit 7: Sharpen the Saw
I know how to look after myself and be the best that I can be.
I take care of my body by eating well, exercising and getting sleep. I spend time with my family and friends. I learn in lots of ways and lots of places, not just at school. I take time to help others.
We even celebrate our leadership in our Friday Celebration assembly and we are so proud of our skills that we even created a badge, designed by us, for us to show off our skills.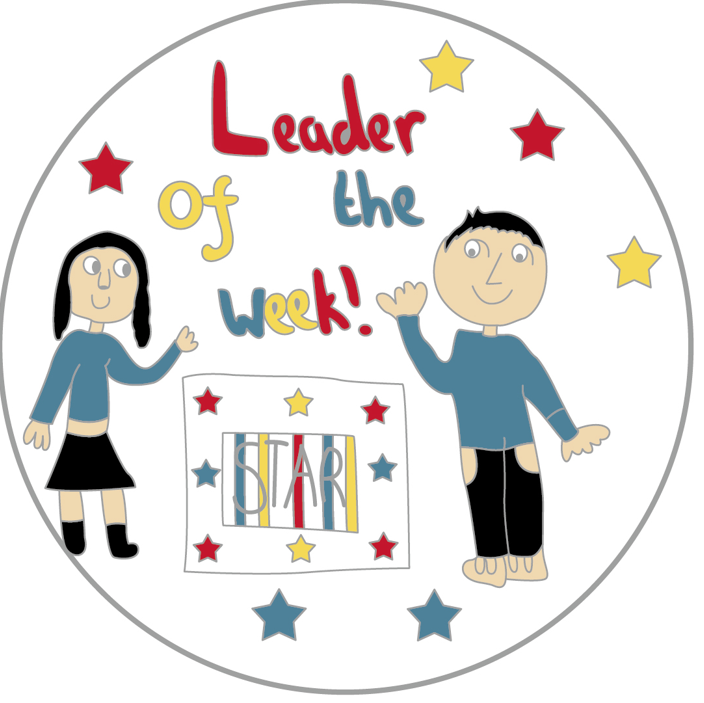 This year, as part of our 2nd year of training to become 1 of 41 Leader in Me schools across the UK and thousands across the world we will also be sharing this transformational program with parents - so watch out on parent mail for workshops and events coming to you!